Approximately one month ago PartsHawk announced the official launch of the new PartsHawk.com, providing what the company says is the most convenient, efficient and user friendly online store for virtually every part, every brand, for every vehicle all in one place. Boasting more than 1.4 million SKUs that span top brands, including Dorman, B&W Trailer Hitches, Cardone, SuperSprings and many more available throughout 70 distribution centers nationwide, the company aims to provide its customers with the parts they need with extremely fast delivery (an average order to doorstep timeframe of 2.8 days according to PartsHawk), serving everyone from the niche gearhead to the wiper blade installation inept. Not only that, but they offer both replacement and performance parts, meeting the needs of the daily driver to the racetrack veteran.
"Most major retail auto part stores resort to only offering the most popular parts with limited accessories due to physical limitations with brick and mortar," says George Ali, Chief Marketing Officer of PartsHawk. "In a similar fashion, many online auto part sellers have a specific focus or niche, like trucks, jeeps, imports, etc. which really limits their selection. We have the opposite approach. PartsHawk.com was built with one thing in mind, Millions of Parts and Crazy Fast Shipping. Our goal is to be able to offer both the gearhead and the casual customer any part for any car with fast delivery."
While that certainly aims to be a lofty goal, Ali and his team know capturing both types of customers cannot be attained in the same way. Though, he also believes if the general consumer sees that PartsHawk is a viable destination for gearheads, the general consumer will take notice, and that both will help make PartsHawk more than just another online store. If Ali's description of PartsHawk sounds like they are building an online meetup or a go-to destination for advice and conversation, that's not by mistake. While they are aware that this type of consumer behavior does not happen overnight, the team at PartsHawk knows they must start somewhere, and that organic growth will speak to the site's authenticity.
"Our community will grow by delivering an experience unlike any other online. As we continue to develop the website capabilities our rich content will be available to all customers, both casual and the gearheads. At the same time, we are integrating a social option that will encourage our biggest fans and true gearheads to help, comment and assist the casual consumer," Ali continued. "Customers will no longer just come for the product they need but they'll also now come to PartsHawk.com to have access to even more product details, photos and so much more. This will allow a casual consumer to get 'expert' advice on something they are interested in, all while shopping on PartsHawk.com."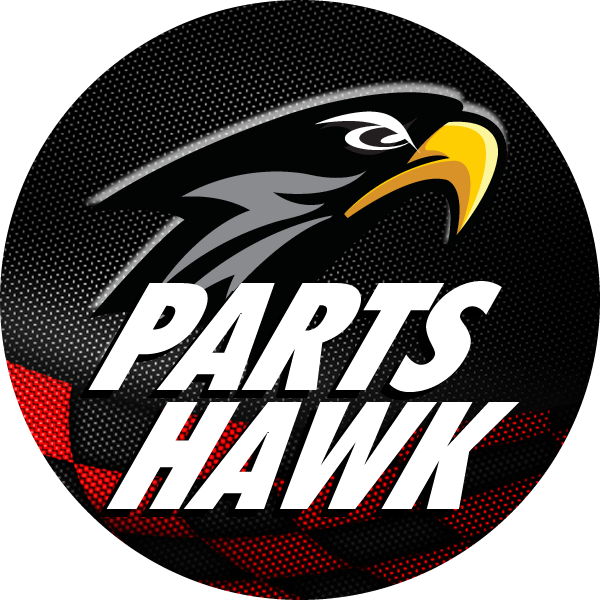 While PartsHawk.com has been revamped, the company, and even the website, isn't new to the auto parts online retail space. The company originally launched in 2016, and while witnessing exponential growth, the team realized there was an even greater opportunity to serve customers and, according to Ali "set out to offer a better experience for anyone and everyone looking to purchase an auto part or accessory online."
"We spent that past few years planning out what we wanted and more importantly what our customers deserve," he said. "PartsHawk.com will continue to be built out and we will continue to improve the searchability, product selection and content while we introduce several new features not seen on today's traditional online platforms. This will include but will not be limited to a social element where we can group like-minded customers together based on vehicles and other interests, leveraging artificial intelligence (AI) to improve site speed, content and outside data specific to the customers interest while capitalizing on newer technologies like augmented reality which will allow customers to see the part on their actual vehicle, help diagnose an issue and more."
Like many businesses, both online and brick and mortar, the PartsHawk team has seen some shifts since the COVID-19 pandemic started, though it hasn't deterred them from their strategy, and in fact has provided opportunities for significant growth. Ali admittedly says that the situation was difficult to plan for, but ultimately, they continued to add specific warehouses, brands and complimentary products to their expanding offerings, and also added a few new employees.
"We have definitely seen an increase in overall business during the past 8 months. Replacement parts showed significant growth year over and sequentially. In addition, we saw a large increase in outdoor, non-automotive products, like hitches, trailer accessories, camping and outdoor products."
One thing is for sure – the PartsHawk team is confident they are providing customers with the best online auto parts shopping experience. Whether you are in desperate need to get more horsepower or simply to get back on the road, the team has built an online store that delivers on what you're looking for. Readers are encouraged to visit PartsHawk.com for more information and start shopping now.
SHARE THE ARTICLE